Mission Viejo Bush Trimming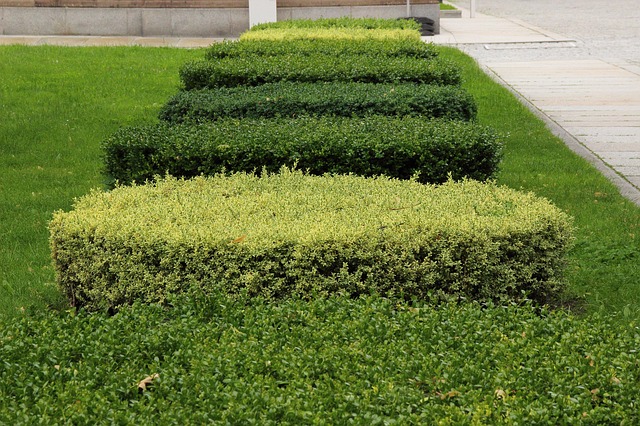 Bush trimming is the renowned name for topiary, a horticultural standard of helping perennial trees and bushes to take a specific shape and size. Trimming bushes involve clipping twigs and shrubs and getting rid of unwanted foliage to help the bushes grow and maintain clearly defined shapes and sizes. You may also trim your bushes if you want to create walls, boundaries, or screens. You only need the expertise of tree specialists like Mission Viejo Green Tree Service Co..
If you are looking for bush trimming in Mission Viejo, CA, talk to the Mission Viejo Green Tree Service Co. experts now. To get our free quote, too, call us through (949) 649-0490  or fill out the form on our site for inquiries.
About Mission Viejo Green Tree Service  Co.
As our name says, we are a full-service and specialized team of tree specialists serving the residential and commercial communities of Mission Viejo. For years now, we have been on the front line, helping clients maintain healthy trees with structural integrity from their early days until they are ready to harvest. You may also contact us as a client if you need tree pruning, cutting, trimming, removal, or tree disease specialists.
We specialize in a variety of tree services depending on a client's needs. Mostly, clients hire us for:
Tree Cutting and Removal
Tree Pruning
Bush Pruning
Stump Removal
Stump Grinding
Residential Tree Service
Emergency Tree Services
Tree Surgeons and Doctors for Disease, Dying, and Dead Trees
You can hire us to take care of any of the following three types:
Palm Trees
Maple Trees
Redwood Trees
Sycamore Trees
Willow Trees
Oak Trees
Pine Trees
Douglas Fir Trees
Professional Bush Trimming in Mission Viejo, CA
Across Mission Viejo, we are known and trusted to deliver to each of our clients' expectations. We operate on the tenets of professional service delivery and honesty, which endears us to every client we serve. If you also have a tree plantation or landscaping bushes that need better tuning to take your desired shape and size, we are on standby and waiting for your call.
Our experts trim your bushes neatly and nicely to help them improve the appearance of your landscape. With a neatly trimmed bush line, you can enjoy the aesthetical changes you outdoors get, helping you create a proper impression when your guests, friends, or potential property valuers come calling. We will quickly assess the work that needs to be done, advise you on the best options that you can have, and the go-ahead to deliver nothing short of the best the very first time.
Why Trim Bushes?
There are many reasons why you may want to trim your bushes and trees. The most common ones include:
Giving your bushes and trees a stimulated growth and vigor to shoot new twigs.
When one wants to restrict the trees' size or height in their compound, they may trim them too. This is especially important in controlled development estates, recreational and entertainment facilities, and urban settlements.
Trimming also helps to let in more light and proper air circulation into and out of a compound.
An expert in bush trimming can help you discover any diseased, dead, or dying branches, limbs, and trees. When identified, you can call a tree doctor or tree removal experts from Mission Viejo Green Tree Service Co. to take care of them accordingly.
Protecting people and property from overgrown and overreaching branches can also be done through trimming. Getting rid of dangerous branches and twigs can help prevent any looming danger to your, your family, and property.
Improving the overall aesthetics of a compound.
At Mission Viejo Green Tree Service Co., we understand all the above reasons. Therefore, we know how to handle your needs, whether they fall in the category above, or if you have any other reasons. Ultimately, we will make sure that we deliver our services to your expectations. After all, our clients' satisfaction and trust are looking for, which gives us no choice but to deliver.
Contact Mission Viejo Green Tree Service Co.
Contact us today and let us forge a way forward for your project. Our experts will schedule a site visit to your property, assess the work you want us to do, and draft a free quote. Once you have reviewed and approved the quote, we will soon be on our way to your place for the actual work.
Call (949) 649-0490 and speak to an expert. You may also send us an inquiry message using the quote form on this page for detailed inquiries.