Mission Viejo Tree Pruning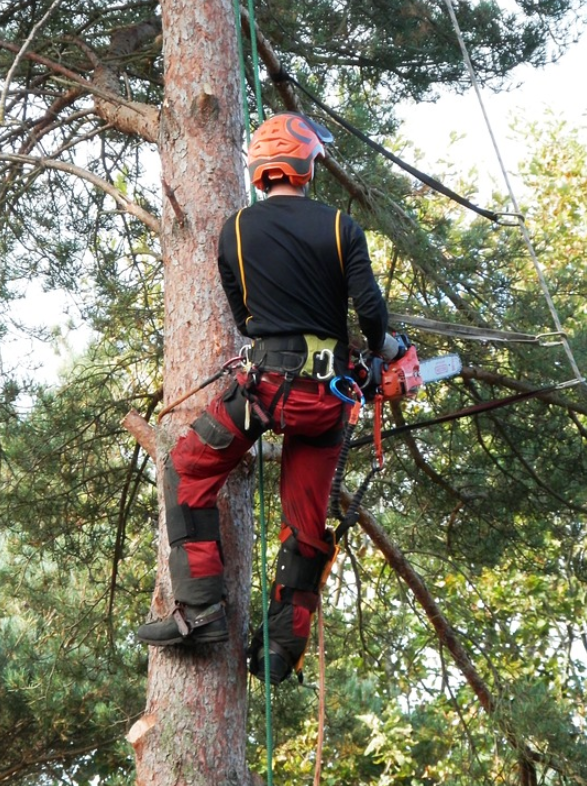 Trees add that extra natural beauty to any landscape. The peace of walking through a yard with well-kept trees is unmatched. But the natural beauty of trees also means proper maintenance is required all season. This is a continual endeavor, and the most common way is pruning. Pruning involves cutting off parts of the tree, most commonly. Tree pruning has to be done professionally, for a single mistake can do more harm than you could ever imagine. At Mission Viejo Green Tree Service Co., we offer professional tree pruning services in Mission Viejo that guarantee excellent results. 
About Tree Pruning in Mission Viejo, CA
Since we believe in educating our customers on our services, we should tell you exactly what pruning is. As we've said, pruning means cutting off tree parts (usually branches), that may be weak or dead, leaving the tree to grow much better. Proper pruning ensures your tree maintains a perfect shape, even ensuring facelift in the process. Pruning requires tools such as secateurs, pruning knife, handsaws, and a range of pruners, which are all dangerous if mishandled and need a specialist's advice. Pruning itself may end up causing accidents as the branches are cut off. This is precisely why you should involve the professional tree surgeons at Mission Viejo Green Tree Service Co.. 
Benefits of Tree Pruning
Pruning offers lots of benefits and is not simply done when getting rid of unwanted or unnecessary branches. It is a beneficial practice for your trees for many reasons, including the following:
Gets rid of weak and broken trees, and in their place, new and healthy ones grow.

Pruning gives the trees their shape. It is important to keep the tree branches in check to avoid potential hazards such as overgrowing branches touching power lines. 

Safety. Weak branches have to fall off sooner or later, and pruning them off ensures this doesn't end up causing accidents. 
Why you Need Our Tree Pruning Services
Pruning can seem a straightforward task for a shrub or a flower garden but requires more significant effort and tree expertise. Here's why we are your best bet:
Branches are bulky, and mishandling them can lead to accidents. Our experts at Mission Viejo Green Tree Service Co. have tons of industry experience to handle everything tree pruning with the highest safety concerns. 

Modern equipment. We pride ourselves on keeping pace with the latest trends. We have the best tools at our disposal for efficient service delivery. Therefore, our master arborists will take the least time pruning your tree and will be out of your yard soon enough. 

We offer our services at affordable prices with guaranteed quality to back it up. 
Other Tree Services
Aside from tree pruning, you can count on us for the following services:
Tree Doctors

Emergency Tree Service

Landscaping

Tree Planting

Tree Cutting

Bush Trimming 

Stump Removal
Tree pruning offers several benefits, and proper growth is just one of them. Ensuring safety to keep your trees in optimum shapes, pruning is an essential procedure for effective tree growth for a good reason. Now that you understand most of the things about tree pruning, it would be great to get in touch with us by dialing (949) 649-0490.