Mission Viejo Tree Cutting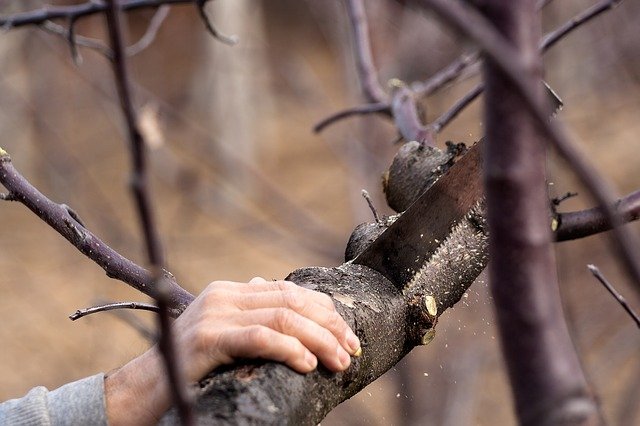 Trees are a significant addition to a property for several reasons. They improve the compound's overall appearance, help regulate temperatures in and out of the compound, and be used for economic purposes. However, a time comes when you have to cut them down for different reasons, a specialty that Mission Viejo Green Tree Service Co. has perfected well.
If you are looking for a tree cutting service in Mission Viejo, contact us for a free estimate and quote, call (949) 649-0490 or fill out the form below if you have detailed inquiries.
About Mission Viejo Green Tree Service Co.
Mission Viejo Green Tree Service Co. is not an ordinary tree removal company. This is a specialized and full-service tree care and service company with multiple years of experience. With a crew that also boasts decades of experience, we are always assured of helping our clients meet their goals and ensuring their trees have the right care and service.
For starters, we are available any time you need the following:
Tree Removal

Tree Pruning

Tree and Bush Trimming

Stump Grinding

Stump Removal

Tree Doctors and Surgeons

Tree Cabling and Bracing

Commercial and Residential Tree Service

Tree Cutting
We offer these services to a variety of tree types, such as the following:
Palm Trees

Oak Trees

Pine Trees

Sycamore Trees

Willow Trees

Douglas Fir Trees

Maple Trees

Redwood Trees
Professional Tree Cutting in Mission Viejo, CA
Tree cutting and removal are essential services for protecting properties, animals, and humans from hazardous trees. Cutting them is also essential for boosting the surrounding landscape's appeal or giving other vegetation a chance to sprout and expand. Also, trees can be cut down if they have reached their harvest time if diseased beyond cured, or have already died. If they are bending dangerously, can negatively affect sidewalks, utility lines, or foundations, you can have our experts remove them for you.
Cutting down trees may seem like an easy task for most people. Yes, it can be simple and straightforward for anyone with a chainsaw or any other cutting tool. However, the right skills, tools, and equipment must ensure that trees are brought down safely and with minimal to zero incidents.
With Mission Viejo Green Tree Service Co., you get a thorough job from top industry experts. We make sure that we handle the tree removal process diligently and professionally to reduce any risks to you, your family, and your property. In the end, we can deliver to your expectations and reduce any damages, whether it is to your property or even other trees and plants.
Contact us at  (949) 649-0490 to get free estimates.
Why Hire Mission Viejo Green Tree Service Co.?
The process requires a combination of sound skills, expertise, the right equipment and techniques, and sound judgment. These are necessary if the tree cutting people need to keep everything and everyone safe. We will cut your trees down in the safest and most efficient ways and have little to no effect on the neighboring plants. With our years of experience, you can be sure we can navigate any situation, whether utility lines, limited access, marshy areas, or trees that have already decayed present it.
Contact Mission Viejo Green Tree Service Co.
Let us get talking today. For a free estimate with our experts, free site assessment, and a no-obligation quote, do not hesitate to call or write to us today.
Call (949) 649-0490 now or leave us an inquiry message using the form below. We will get back to you as soon as we can.