Mission Viejo Tree Chipper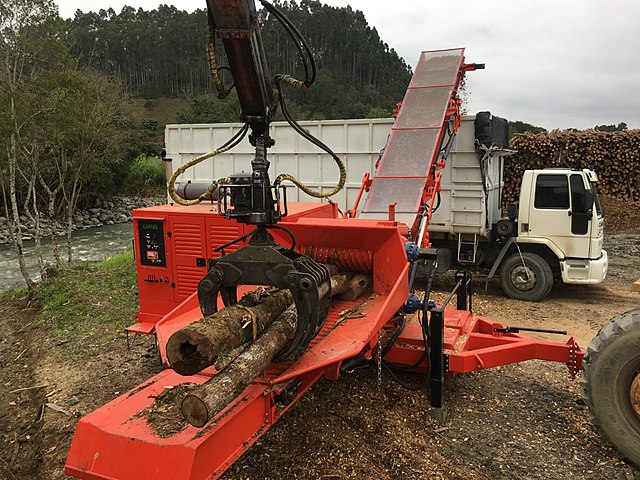 If you have had your trees cut down, shrubs pruned, or bushes trimmed, you may be having your compound littered all over. Worry not, though, as Mission Viejo Green Tree Service Co. can help you clear that lot. We do this using our tree chipping techniques and machines, cleaning your property while making the debris more useful. Talk to us today for a free estimate and professional tree chipping.
To contact us, call (949) 649-0490 or use the form on this page to send us detailed messages.
About Mission Viejo Green Tree Service Co.
Mission Viejo Green Tree Service Co. is a company that understands the importance of maintaining healthy and safe trees. The company has been around for decades now and knows just how best to take care of your trees. From tree cutting to pruning and removal, emergency tree services, tree cabling, and bracing, you will undoubtedly find that we are an all-around team for all your tree care needs. 
Contact us any time you need an expert:
Arborists

Tree Doctors and Surgeons for Diseased, Dying, or Dead Trees

Tree Pruning

Tree and Bush Trimming

Tree Cutting and Removal

Stump Grinding

Stump Removal

Commercial and Residential Tree Services
Tree Chipping Service in Mission Viejo, CA
If you wonder what you should do with the remains left after tree cutting, pruning, or trimming, we have the solution for you. The solution is in tree chipping, a service that sheds all the tree debris on your compound and makes it easy to dispose of them. The best news is that you can use the chipped remains for other applications like mulching or as a source of energy.
At Mission Viejo Green Tree Service Co., we specialize in the quick disposal of shrub and tree debris in the most affordable way. We have a tree chipper for every task out there, making it easy for us to chip branch piles of virtually any size. The thorough task that we do, in that case, ensures that you are left with a clean and safe compound, clear of the debris that is making it an eyesore and nuisance.
Why Tree Chipping?
Regardless of the machine, you cut down trees or split timber; debris will always litter the job site. If they are too large and daunting to dispose of, you can have our experts help you out. We understand that even with a chainsaw, you will have trash that you cannot clear by yourself, which is why we bring you our reliable tree and wood chippers to help you shred them into tiny pieces for easy disposal or other uses.
We understand that you can go ahead and hire a tree chipper and attempt to clear the debris all by yourself. However, renting a chipper, operating it, and hiring a hauling truck can weigh heavily on you and your pocket. Also, suppose you are not experienced in using such a machine. In that case, you may be putting yourself and everyone around you in danger when operating the chipper, which means your best option is outsourcing the service.
Now, instead of all the problems, why not hire the Mission Viejo Green Tree Service Co. experts. We have the right skills, tools and equipment, and trucks for chipping and hauling the chipped materials away. Furthermore, we have the requisite protective gear and clothing, which makes our work safe and less demanding on your side. After all, you will never have to worry about incidents happening to us.
Use of Wood Chips
Once we have chipped your trees and wood, you can use the chips for various applications. You can use them as:
Agents of mulching in both your landscapes and gardens to help improve the soil structure, enrich the soil with nutrients, reduce water usage, and help with pest control.

Bioreactors, since they help in reducing watershed pollution.

Biofuel from wood pulp (since the backs from trees have essential fibers) is usually used to provide steam in pulp mill industries.

Renewable energy source

As firewood
With all the efficiency that our crew offers, you sure do not want to miss out on hiring our expert crew. Talk to us now, and let us discuss your project further. Better yet, let us schedule a site visit to your property for a free assessment. You will also get our free quote while at it.
Contact us for all the tree types below:
Palm Trees

Oak Trees

Pine Trees

Sycamore Trees

Willow Trees

Douglas Fir Trees

Maple Trees

Redwood Trees
Call (949) 649-0490 now and book professional tree chipping services in Mission Viejo, CA. Tell us more about your project on the form below, too, and get a free estimate.