Mission Viejo Tree Doctor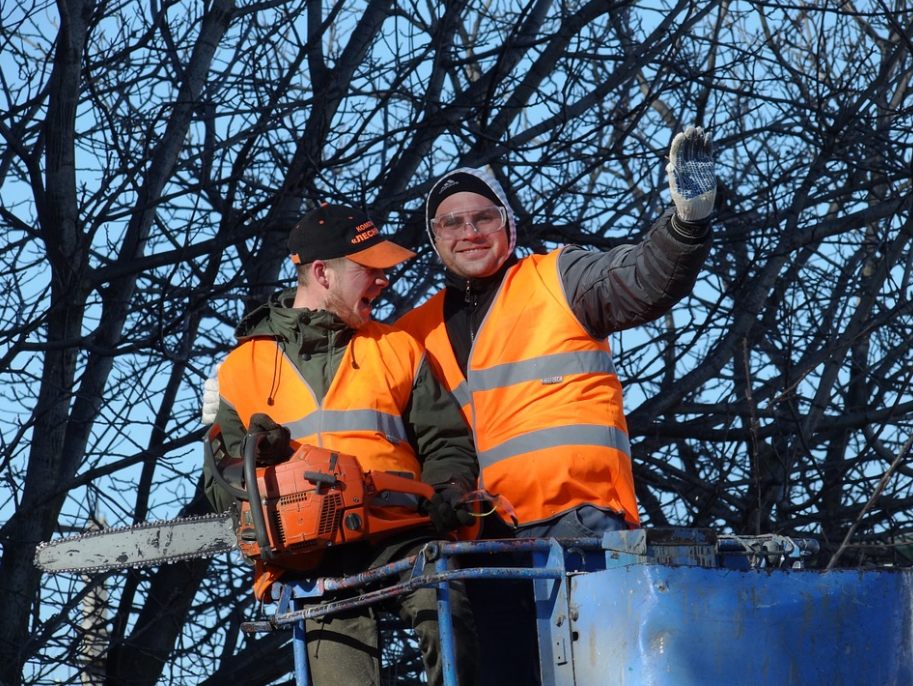 Did you know that trees, just like humans and animals, also get sick, poisoned, or diseased? Yes, they get infected or suffer insect infestations, while tree-boring pests can also poison or even kill them eventually. With the right tree care and treatment from Mission Viejo Green Tree Service Co., however, you can give your trees a new lease of life.
Talk to our tree doctors in Mission Viejo, CA. Call (949) 649-0490 for a free estimate. To get our free quote, too, fill out the form below with your info, and we will get straight to it.
About Mission Viejo Green Tree Service Co.
Mission Viejo Green Tree Service Co. is the one name that you can trust with all your tree care and service needs. It is a team of expert arborists and tree loves who have decades of combined experience, offering the best care to different tree types. With a full team of tree lovers, advanced techniques, and the latest tools and equipment, we can cut, trim, prune, or remove trees for you most affordably and efficiently. 
Talk to us today if you need the following variety of expertise:
Arborist services including professional advice and assistance on the best way to care for trees

Tree Cutting and Removal
Tree and Bush Trimming

Tree Pruning

Tree Bracing and Cabling for structurally weak trees

Emergency tree services include removal, cabling, and bracing.

Stump removal when trees are cut, but unsightly and dangerous stumps are left out in the open. 

Stump grinding when removal is not necessary

Tree Doctor and surgeon services for poisoned, diseased, dying, or dead trees. 
Reliable Tree Doctors in Mission Viejo, CA
Have you noticed that the trees behind your house have started drying up from the top or on one side? Have you consulted an agriculture expert, and they suggested getting a tree doctor for any dying tree? If you fear that you may be having diseased trees that might die soon or start falling on your property, call the Mission Viejo Green Tree Service Co. experts immediately for expert help.
Our skilled and experienced tree doctors and surgeons entirely take care of and treat diseased shrubs, trees, and lawn bushes. The experts possess all the requisite skills to identify the problem, suggest the best option, and the go-ahead to implement what you two agree on. If the trees are diseased beyond redemption, which means only cutting them can help, then our tree removal experts will do it for you too.
The specialists we send to assess the levels of infections on your trees know how to troubleshoot and identify problems. Once they do, they suggest the right and effective tree health management practices and plans that they are sure will eradicate the problem. In the process, be ready for such suggestions as limb cutting, tree pruning, and bush trimming. The one thing you can be sure of is that our professionals will never suggest something they know is not a good remedy. They will also gladly take on the suggestions you agree on and do the work themselves.
Hire Expert Tree Doctors in Mission Viejo, CA
You must find a tree doctor immediately if you start noticing problems with your trees. A slight change in color, dry leaves and branches, or any other signs should never be ignored once they start manifesting. Instead, call our tree disease specialists and give your trees a chance to survive and live longer.
We will work on all these tree types:
Palm Trees

Oak Trees

Pine Trees

Sycamore Trees

Willow Trees

Douglas Fir Trees

Maple Trees

Redwood Trees
Contact us today and let us know how best we can help you. A tree doctor (s) will also visit your property for a free assessment, during which time they will draft a free estimate for the service you want. Once you get the quote, review, and approve it, we will get down to business.
Call us through (949) 649-0490 now and speak to an expert. Alternatively, leave us an inquiry message using the form on this site, and we will get back to you as soon as we can.