Mission Viejo Residential Tree Service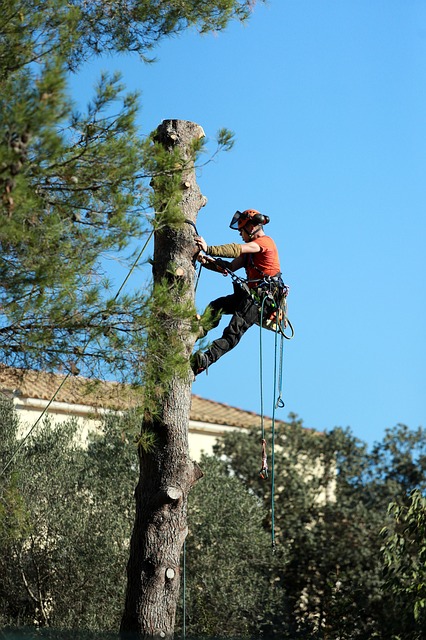 Do you have a tree plantation or a fence made of bushes around your home? Have you been taking care of or maintaining the trees as an expert would advise you to? If you have not, then you may be giving them the wrong environment. At Mission Viejo Green Tree Service Co., the leading tree care specialists around, we advise and help you in the best ways to take care of your trees too.
Talk to us today if you need to know more about our services. Call (949) 649-0490 or write to us and wait for our team to revert.
About Mission Viejo Green Tree Service Co.
If you are looking for a tree care specialist, you need the help of Mission Viejo Green Tree Service Co.. This company has served its clients diligently and to their satisfaction for many years now. As a team that understands the need to give trees the right attention and services, we are here to help you with pruning, trimming, cabling, bracing, cutting, and treating trees.
Residential Tree Services in Mission Viejo, CA
If you are a resident of Mission Viejo and have some trees or shrubs that need expert attention, then you have us at your disposal. At your behest, we will assess the area with trees, take your project deliverables as well as your requirements and get down to business. Within no time, we will have delivered our results as promised.
What makes us a special service provider is a commitment that we bring with us to every project. Our team is also committed to excellence and devoted to ensuring you get value for your invested time and efforts. Therefore, if you need expert stump removal or grinding, emergency tree services, or tree removals from your home, you should not hesitate to give us a call.
For all your Mission Viejo residential tree care, service, and maintenance needs, we are on standby. You can hire our services:
Palm Trees
Oak Trees
Pine Trees
Douglas Fir Trees
Maple Trees
Redwood Trees
Sycamore Trees
Willow Trees
Talk to us if you need any of the following:
Tree Cutting and Removal
Do you need to cut down some trees to create space for expansion, to use as timber or firewood, or because they are no longer useful? Mission Viejo Green Tree Service Co. has qualified and competent personnel for that. Contact us immediately if you need our services.
Tree and Bush Trimming
Do you want to give your shrubs and landscaping bushes your desired shape, size, and growth? You can do so by hiring our tree trimming services. We will deliver to your expectations.
Tree Pruning
We also offer tree pruning services. If you need pruning with professionalism, precision, and thoroughness, then you are looking for our crew.
Stump Removal
Have you had tree harvesting done in the recent past? Were ugly and dangerous stumps left out in the open? Worry not as Mission Viejo Green Tree Service Co. has the right team, tools, equipment, and techniques for thorough stump removal services.
Stump Grinding
Perhaps you do not want to remove the stumps. If you want to grind them, again, we have ready and efficient grinders and personnel for that.
Tree Cabling and Bracing
When trees can no longer support themselves, they may fast become a hazard. With our tree cabling and bracing expertise, however, you can avoid all that. Talk to us immediately if a strong wind, fire, or storm makes your trees lose their structural strength and start bending dangerously or breaking when you least expect them to.
Emergency Tree Services
Have you had an emergency with the trees in your home because of ice, strong winds, storm, or fire? Are the trees, their trunks, or branches breaking on your property? Let not the problem escalate as you watch. Call our emergency tree service team immediately for assistance.
Arborists Services
We have skilled and experienced arborists too. Whatever the service or assistance you need with your trees, they will be glad to step in and offer it.
Tree Doctor and Surgeon Services
Trees do get sick or poisoned and die too. If you have noticed yours have such problems, do not hesitate to call us. We have competent and experienced tree doctors who will assess them, suggest the best options, and offer the right services while at it.
Reliable Residential Tree Services in Mission Viejo, CA
If you need excellent residential tree services in Mission Viejo, CA, contact us today. Call (949) 649-0490 now to speak to an expert or fill out the form below with your details and project info. Our team will revert as soon as possible.