Mission Viejo Commercial Tree Service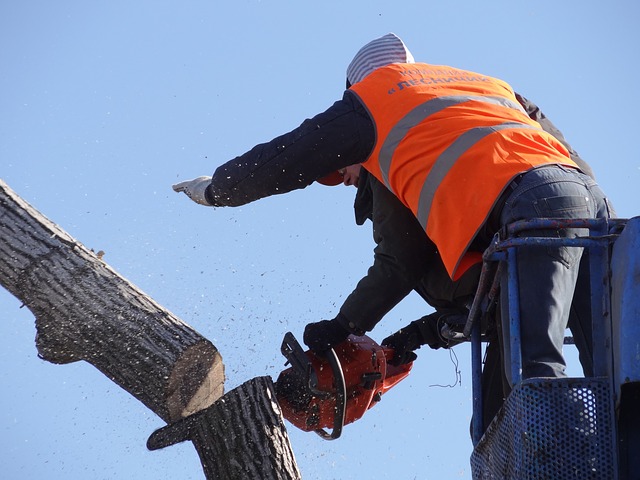 As the name Mission Viejo Green Tree Service Co. says, we are full-time tree care and service company serving the commercial and residential communities of Mission Viejo. We have been in this field for decades now and can assure you that we have mastered the best of the best. With us handling your tree cutting, removal, emergency tree services, stump grinding, or bush-trimming project, you can be sure you have experts at it.
Our primary services include everything that helps trees, shrubs, and landscaping bushes to grow healthy and maintain their upright posture. Our services also touch on trees that may have lost their upright structural integrity and dying diseased, or dead trees. With skilled and experienced tree lovers, arborists, doctors, and surgeons, you can be sure that we will not disappoint and that our service delivery will be to your expectations.
If you looking for the best commercial tree service in Mission Viejo, CA, Call (949) 649-0490 now or fill out the form below with your inquiry message. Our team will pick it up from there.
We work on different tree types, including:
Maple Trees
Redwood Trees
Sycamore Trees
Willow Trees
Palm Trees
Oak Trees
Pine Trees
Douglas Fir Trees
Commercial Tree Service in Mission Viejo, CA
At Mission Viejo Green Tree Service Co., we do not only serve residential clients or private tree plantations. We also have various services that we gladly render to our pool of commercial clients, including learning institutions, health facilities, government agencies, hotels, motels, and accommodation facilities. Other commercial clients include businesses and office compounds, private and commercial recreational facilities, and compounds with rental apartments.
If you are an estate developer or manager, you can also hire us to clear any land you may be considering developing. Maintaining plantations in developed lands is a service we will gladly offer diligently and to your satisfaction. You can talk to us any time you need:
Tree Pruning
With tree pruning, we remove certain parts that may be hindering the trees' growth. We, however, leave the limbs intact to help the trees maintain an upright posture.
Tree and Bush Trimming
When the trees or landscaping shrubs around your hotel or office place are not growing to the height, shape, or direction you want, you can have us work on them. Our trimming services will ensure the trees pick the direction and growth that you desire.
Tree Cutting and Removal
Trees may sometimes overgrow and reach an undesirable height. This could be because they are becoming a hazard to your commercial property, visitors, or clients. If that is the case with your trees, you can hire our expert tree cutting and removal services too. We will safely and efficiently cut the trees in question and help you reduce any liability possible.
Stump Removal
After cutting trees down, hazardously open stumps are usually left. If you do not wish to have them risking everyone's safety, we can remove them completely. Our skills and equipment will make the removal more efficient and to your satisfaction.
Stump Grinding
Perhaps you do not want to remove stumps completely. In this case, we can grind them for you. Our grinders make sure that the ground is level and there are no raised stumps left.
Tree Cabling and Bracing
Trees also suffer wind, storm, and fire damage. The weight of ice may also weigh heavily on them. In all these circumstances, the trees may lose their structural support and start to bend. If they are bending precariously, call Mission Viejo Green Tree Service Co. for help. Our experts will cable and brace them and ensure they get the right support.
Emergency Tree Services
Storms, strong winds, and fires may also happen when you least expect them. Trees may be affected in such instances, requiring you to call for emergency tree services. Again, we are the team to call.
Tree Doctor and Surgeon Services
Have you noticed the trees behind your office are dying? Do you have diseased or already dead trees at your business place? Our tree doctors can handle the problem for you.
Hire Mission Viejo Green Tree Service Co.
From the above, we are undoubtedly a dependable team. Get in touch with us today, and our tree care crew will be on its way to your place.
Call (949) 649-0490 now or fill out the form below with your inquiry message. Our team will pick it up from there.