Mission Viejo Stump Grinding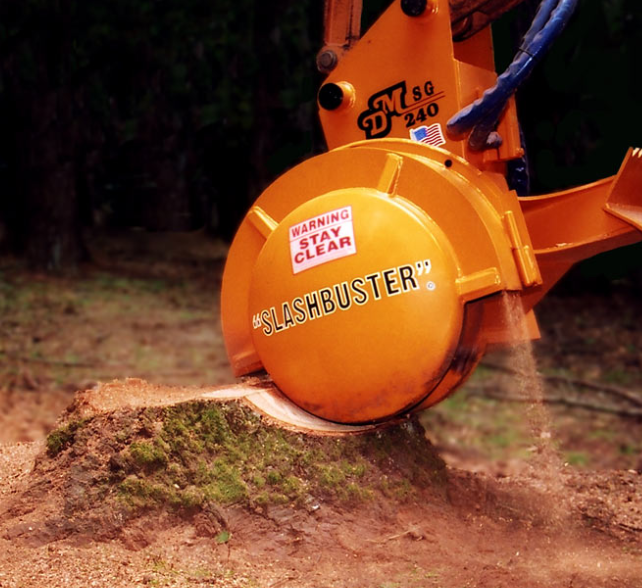 Removing a tree is not usually the end of the task. Dealing with the stump left behind after cutting a tree is itself an arduous task for anyone. But that's why we are here. We offer stump grinding services in Mission Viejo to help you clear out the eyesore from your compound. We both know those stumps are not as pleasing to the eye as the trees they once were. Therefore, you will need to get rid of them as efficiently as possible only by working with the best. 
About Stump Grinding in Mission Viejo, CA
An overgrowing branch isn't pretty, but a rotting stump isn't nice-looking either. And that's where we come in. Usually, stump grinding involves crushing the stump left behind after a tree has been removed. This requires state of the art equipment, including a stump grinder operated by an expert from a reliable tree service company like Mission Viejo Green. A stump grinder uses a cutting wheel with sharp steel teeth to grind the stump, with which it spins fast enough to cut through the base, gradually grinding it in the process. Generally, stump grinding should be focused on grinding through the whole trunk that's left behind, meaning the grinder will bore a hole into the ground. But before we go further, how different is stump grinding from another popular option in stump removal?
Stump Grinding Vs. Stump Removal
At Mission Viejo Green Tree Service Co., we pride ourselves on offering first-rate tree services, part of which is giving our clients the best information. One divisive issue remains the choice between stump removal and stump grinding. What is the difference? Stump grinding focuses on clearing the trunk while leaving the tree roots untouched. Stump removal, on the other hand, clears the stump, including its roots. This appears to be more time-consuming and costly, especially if the trees have roots extending far from the stump itself. Removal, in this case, leaves your soil dredged up through a large part of your yard.
Why Choose Mission Viejo Green Stump Grinding Services?
Stump grinding has a few advantages over removal. So, let's highlight a few:
Stump grinding is more gentle on your land than stump removal, which can leave quite an eyesore. 

Grinding is time-saving and will take less machine power. Stump removal, on the other hand, requires careful planning where you will need to consider a wide range of factors, including the roots. It gets even more complicated when handling well-rooted trees.

The sawdust left behind after grinding can serve other purposes, such as filling up the existing hole or can be added to compost.
Stump grinding is the way to go for most people these days, given its advantages over stump removal or leaving the stumps to decay naturally. Contact us anytime by filling the official contact form on our website to get a tranquil feeling when working with our team. Mission Viejo Green Tree Service Co. is the embodiment of competency and value for money. And we always strive to make the whole process as worry-free as it can get. You will instantly notice that you are working with the best when you first dial (949) 649-0490 to speak with our customer service team.